Reference case
Ridderheims & Falbygdens
Thought leader positioning with Ridderheims & Falbygdens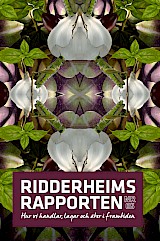 The Ridderheim report has helped position Ridderheims & Falbygdens as thought leaders. Four trend reports about food and lifestyles have been released in collaboration with Kairos Future since 2007. The reports are based on analysis and trend spotting from all over the world.
Ridderheims & Falbygdens marketing director Agneta Olsson has been interviewed about their experiences of the thought leadership project, about their commitment and the success it has created. She also shares her best tips to aspiring thought leaders.
See the full interview:
Read more about thought leader positioning here.