Reference case
Innventia
Global Outlook Report for Innventia – a world-leading research institute.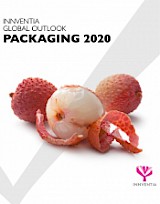 Innventia is a world leader in research and development relating to pulp, paper, graphic media, packaging and biorefining. In Packaging 2020, Innventia and Kairos Future pointed out a number of megatrends challenging the packaging industry: a growing global middle class, an aging population, limited access to raw materials and intensified urbanisation. We're seeing purchasing decisions being guided by the packaging material itself, not just the appearance of the packaging. We're also seeing a clear demand and a great need for smarter packaging.
The report has generated interest in more than 30 different countries, and more than 4,000 copies were printed in order to meet demand. Innventia have used the conclusions of Packaging 2020 in their strategy work and as guidance in our conversations with customers, financial backers and other stakeholders.