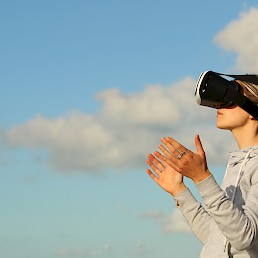 Lectures & Talks on Request
Future experiences
The branch of tourism offering experiences is booming, and the next ten years will see it mature. What will change on the way?
Two major developments are central to the 'experiences industry' right now. The first is digitalization of experiences; augmented reality and virtual reality. Early adopters flock to the many companies making grand promises of revolutionary new games and experiences in wholly digital milieus. Will we be able to take a stroll along Waikiki beach every day after work? Will we have to option to explore stange new worlds or environments lost to history?
The second is about relaxation; deflation, downtime and disconnection. Pursuit of old-time authenticity is what makes us long for nettle soup, meat grilled over an open flame, unplugged concerts, restoration of old buildings or do-it-yourself pig farming. Meeting "real" local people is important when we travel and the greatest thing of all is getting to look behind the curtain and catch a glimpse of what other tourists never see.
This lecture can be tailored to the customer's specific needs and wants. It includes the trends most important for the development of the 'experiences industry' in the near future. Hand-picked examples illustrate the most important current developments and the companies and movements that capitalize on them, in order to inspire you to take the next step for yourself and your organization.
Contact us directly for more information about this lecture.
For more info, contact

Helena Mella
Director Academy