Report
Hedonic consumption
A study in cooperation with Svenska Spel
Pssst, log in to your Kairos Future Friends account first!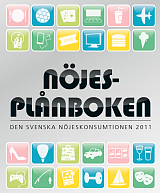 How big is the Swede's entertainment wallet? What pleasures top the list? The entertainment wallet is a study of Swedes' hedonic consumption.

The figures are presented in a unique Entertainment Consumption Index, which also shows how much of each consumption category is considered entertainment.

The study has been developed by Kairos Future together with Svenska Spel and shows trends and phenomena in hedonic consumption. Take part in the study in its entirety by filling in your email address above. Please note, the study is in Swedish.
Published: 2011
Free of charge for Kairos Future Friends
Free of charge for Kairos Future Club
For purchase