Technology to Predict Trends and Spark Innovation
Kairos Future believes that the key to 21st century innovation is teaming up with machines. We have developed technology to help our clients boost their innovation. Let us introduce you to Co:tunity and Marvin.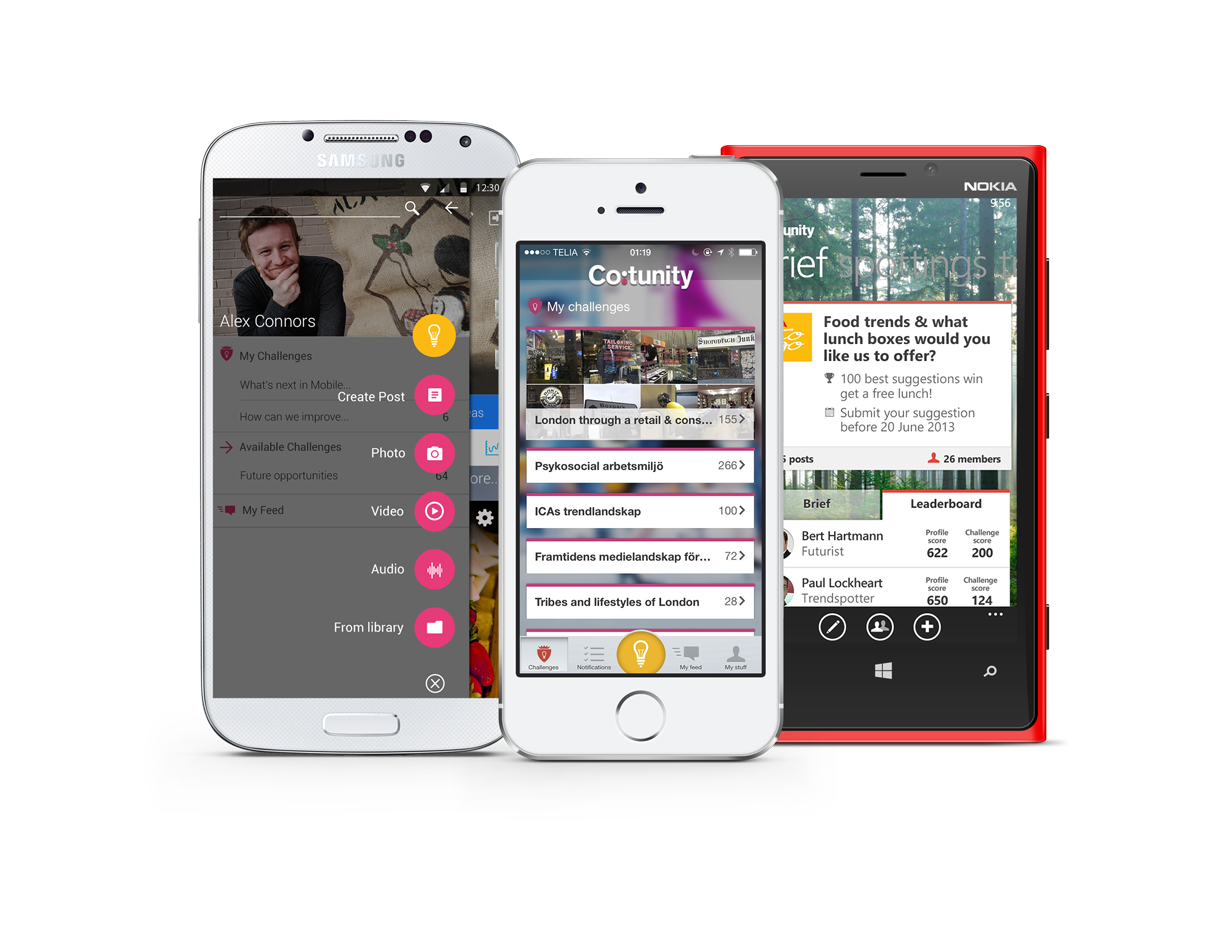 Co:tunity
Spot trends and create ideas – together!
In need of rethinking communication, empowering a brand, developing new products, cutting costs or finding new customers? Co:tunity is a unique multi-functional smartphone application and web based platform for collaborative trendspotting and innovation developed by Kairos Future. With Co:tunity you can easily gather, share and develop trends and ideas, analyze and report in the same digital platform.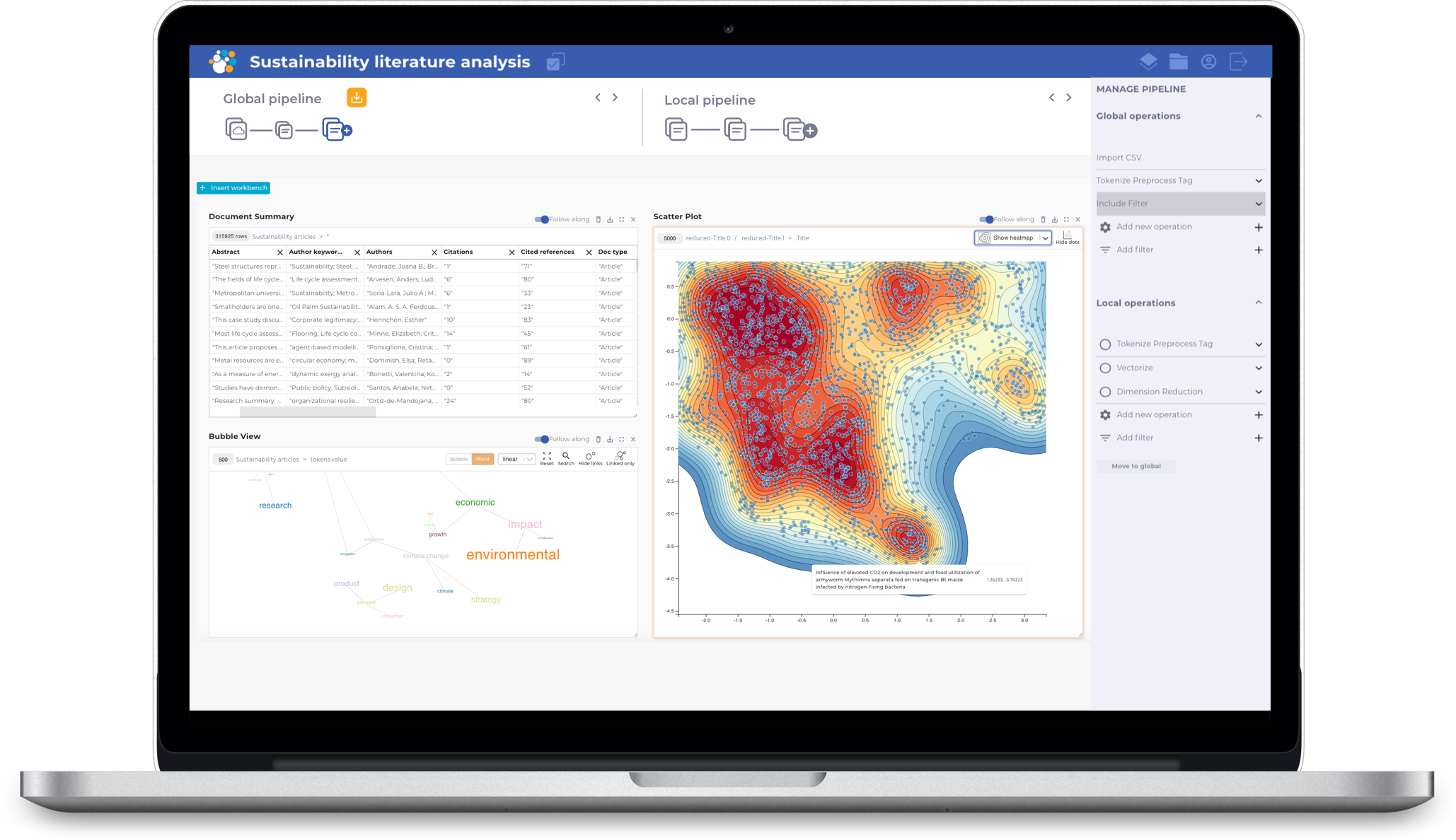 Dcipher
Agile Analytics Platform
Dcipher allows you to identify trends and patterns in huge amounts of data, autonomously. It is a unique Agile Analytics platform developed by Kairos Future, based on internationally patented algorithms. Dcipher is able to work with data in any language, and finds the most relevant patterns and trends without pre-assumptions.
Insight and Foresight Monitor
Explore and monitor startup landscape